Lock Repair in case of Burglary or Damage
Has a burglary or vandalism caused damage to your property? Has your key snapped in the lock? We can help.
If your lock is jammed or faulty, we have the equipment and expertise to repair it, no matter the make, model, or age. From heavy duty industrial padlocks to delicate jewllery boxes, we can source the parts to get your lock back in working order. We are based near Beccles, serving Bungay, Harleston, Halesworth, and the whole of Norfolk and Suffolk.
Common Faults
Some of the most common causes of failure in a lock are broken handles or snapped keys. In these cases, we have the tools and expertise to disassemble the lock, clean and re-lubricate the internals, and reassemble it good as new. In addition, if any spare parts are required, these can usually be sourced within 24 hours.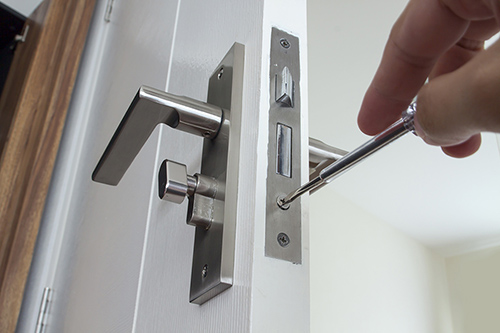 Doors and Windows
Worry not! As locksmiths our hands are steady enough to repair a damaged lock without scuffing or scratching the finish on your doors or windows, whether wood, steel or PVC framed. Contact us today if you require a lock, handle or latch installed or replaced.